Toronto Kitchen Cabinets: Let Your Kitchen Exude Style with Modern Cabinetry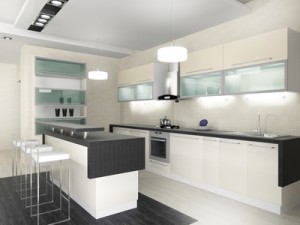 Just decided to install new kitchen cabinets and on the prowl for a professional knowledgeable on home remodeling and design principles, particularly in the construction and installation of quality cabinetry? Well, searching online can lead to some good options. You're bound to find reputable manufacturers of Toronto kitchen cabinets who can offer superb products and services.
If money is not an object, go for designer cabinets for your kitchen space that can complement your furniture and the overall ambiance of your kitchen. Hiring a designer? Have at hand the dimensions of your kitchen. On the other hand, if you're more of a bargain shopper, you can find high quality and well-made white kitchen cabinets for your project at attractive price points, especially if you choose a specialty Toronto kitchen cabinets dealer.
The specific style of cabinets you can put in your kitchen must go with the overall design theme.
For kitchens with a dominant color theme, like white, white kitchen cabinets offer an immaculately clean look that exudes modern flair. White can also create the illusion of space for small dwelling and working spaces.
You can ask your contractor about the downside and upside of various types of materials for your kitchen cabinetry. As homeowner, you'll need to see to it that the contractor can guarantee workmanship and complete work on your Toronto kitchen cabinets in a neat and timely fashion.