About Affordable Kitchens.ca – Your Toronto Kitchen Cabinets Company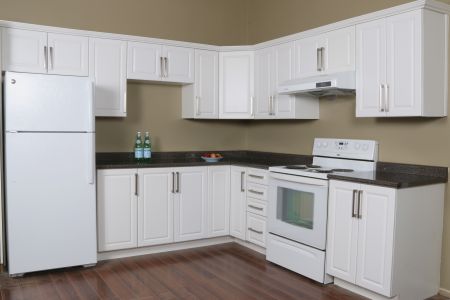 Our name says it all!
Serving the Greater Toronto Area and the surrounding areas of Ontario, Affordable Kitchens.ca is your source for affordable kitchen cabinets. Our cabinetry is manufactured and assembled in Canada, and we offer unbeatable prices and quality products.
Because we specialize in providing white kitchen cabinets, we have the ability to be highly competitive in our industry. We are able to charge low, wholesale prices, helping our clients create kitchens that are affordable, without sacrificing quality.
We have have been in business as a Toronto kitchen cabinets supplier for over ten years providing both homeowners and commercial property owners with beautiful white kitchen cabinets, bathroom cabinetry, and storage cabinets. Our prices for comparable cabinets are often half that of big box stores, providing our clients with affordable solutions to their cabinetry needs, whether they need cabinets for bathroom remodeling, kitchen remodeling, or commercial storage and office remodeling projects.
So whether you are a homeowner looking to remodel your kitchen or a commercial client seeking an affordable solution to your cabinetry needs, Affordable Kitchens.ca is the Toronto kitchen cabinets provider you can rely on for the best prices for quality white cabinets available in the area.
Associations & Organizations We Are Part Of
CFIB
Habitat For Humanity
Ontario Non-Profit Housing Association
Cabinets We Provide in the Greater Toronto Area
Hours of Operation
Mon to Fri: 9 – 5:00pm
Saturday: 9 – 4:00pm
Sunday: Closed
Please note, during holiday long weekends our showroom will be closed for the entire weekend.