Oshawa Kitchen Cabinets – The Finest Company for Your Needs!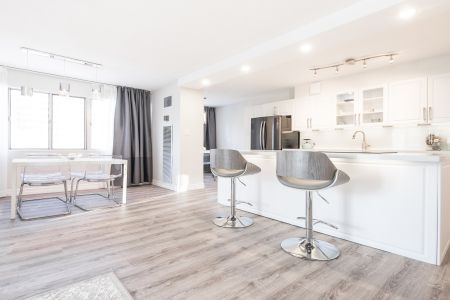 At Affordable Kitchens, our name says it all! We are the source for Oshawa kitchen cabinets at affordable pricing. Our cabinets are always on special compared to the comparable products you'll find at big box stores because our Oshawa kitchen cabinets are always half-price. We offer truly unbeatable prices for our top-quality cabinetry, and you won't find a better deal in Oshawa for white kitchen cabinets.
Benefits of Choosing Our Oshawa Kitchen Cabinets:
Made in Canada
Truly Unbeatable Prices
No need to wait, just order and pick up within days
Full flexibility to fit any kitchen size or layout
Thermal foil wrapped doors and stronger cabinets than comparable big-box store product
Locally made, spare parts easily available if required
Affordable Kitchens takes pride in offering homeowners and commercial contractors in Oshawa superior quality cabinetry at low market prices. How do we do it? Well, since we specialize in white kitchen cabinets, we are able to offer low market pricing to our clients while being extremely competitive in the industry. When you need white kitchen cabinets, go to the source for the best prices! Come to Affordable Kitchens and browse our showroom featuring our fully-stocked inventory of Oshawa kitchen cabinets. With our Oshawa kitchen cabinets at 50% off and immediately available, why would you go anywhere else?
Affordable Kitchens – Oshawa Bathroom Cabinetry
Our low-cost white cabinets also make for the perfect Oshawa bathroom cabinetry. Available in over 157 sizes and a variety of styles, our selection of Oshawa bathroom cabinetry makes it easy for homeowners and commercial contractors to find the bathroom cabinets they need to finish their bathroom remodeling or building project. Plus, with our complete in-stock inventory available for immediate delivery, choosing Affordable Kitchens for Oshawa bathroom cabinetry just makes sense. Why wait for bathroom cabinets when you can have them now? And at such unbeatable prices!
Proudly manufactured in Canada using full metal box sliding drawer systems, solid bottoms and backs, the finest quality thermal foil wrapped doors that won't fade or discolor over time, superior rigid strength, tight-fitting doors, and exclusive dowel and groove construction, the quality of our Oshawa bathroom cabinetry are hard to beat. We also offer soft-close doors (no more slamming!) and self-close drawers that offer convenience and improved function in complement to the superior quality and beauty our bathroom cabinets exhibit.
Get the bathroom cabinets you really want at a price you can afford. Visit Affordable Kitchens today for your Oshawa bathroom cabinetry needs.
Oshawa Discount Cabinets
Looking for discount cabinets in Oshawa? Affordable Kitchens is the source for Oshawa discount cabinets! We are known for offering top-quality kitchen cabinets at low, low market pricing, making it easy for homeowners to afford beautifully constructed white kitchen cabinets for their kitchen renovation projects.
While big box stores and our other competitors claim to offer Oshawa discount cabinets, they can't beat our prices or the quality of the kitchen cabinets we provide. Don't settle for less just to get a "good" price – go with Affordable Kitchens and you can have it all! Quality cabinets AND affordable prices are what you'll get when you choose to get your Oshawa kitchen cabinets from Affordable Kitchens.
Oshawa Kitchen Cabinets
Oshawa Kitchen Cabinetry
Oshawa Bathroom Cabinetry
Oshawa Bathroom Cabinets
Oshawa Cabinet Doors
Oshawa White Cabinets
Oshawa Cabinetry
Oshawa Cabinets
Oshawa White Kitchen Cabinets
Oshawa Storage Cabinets
Oshawa Discount Cabinets
Kitchen Cabinets in Oshawa
Oshawa Kitchen Cabinetry
There are many options available when it comes to Oshawa kitchen cabinetry. One option that is always a favorite among homeowners in Oshawa, however, is white kitchen cabinets.
White has long been a popular color choice for Oshawa kitchen cabinetry. White kitchen cabinets offer a bright, fresh and clean look to any kitchen, whether there is a lot of natural light available or not. Oshawa white kitchen cabinets can be made to achieve a modern kitchen design or a charming and rustic appearance of a quaint country cottage. White and "chic" often go hand-in-hand, too, making white kitchen cabinets a popular Oshawa kitchen cabinetry choice among trendy homemakers.
Affordable Kitchens is your source for white kitchen cabinets in Oshawa. We encourage you to visit our showroom to see the variety of beautiful styles of Oshawa kitchen cabinetry we have available and in-stock now for your immediate kitchen remodeling needs.
The Services We Provide in Oshawa, ON
Recent Articles
At Affordable Kitchens, our name says it all! We are the source for Oshawa kitchen cabinets at affordable pricing. Our cabinets are always on special compared to the comparable products you'll find at big box stores because our Oshawa kitchen cabinets are always half-price. We offer truly unbeatable prices for our top-quality cabinetry, and you won't find a […]

At Affordable Kitchens, our name says it all! We are the source for Oshawa kitchen cabinets at affordable pricing. Our cabinets are always on special compared to the comparable products you'll find at big box stores because our Oshawa kitchen cabinets are always half-price. We offer truly unbeatable prices for our top-quality cabinetry, and you won't find a […]