Unique Cabinet Doors For Your Brand New Kitchen in Hamilton, ON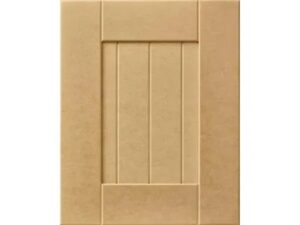 The kitchen is the heart of the Hamilton home, and you want it to have everything you want, from high-quality appliances to an aesthetic you love. A great way to make a huge impact on your brand new kitchen's design is by customizing your cabinetry. Customized cabinetry lends your kitchen a look of style and class. There are several different ways that the cabinets in your kitchen can be customized during the home building process, and in this blog, we're going to be talking about unique cabinet doors. Keep reading to learn about a few of the cabinet door styles you have to choose from for your new Hamilton home's kitchen.
Add Extra Style To Your New Kitchen in Hamilton, ON
One of the best ways to customize the cabinets in your kitchen is through unique cabinet doors for your Hamilton home. These are door features that can add a whole new sense of style to the entire look of your kitchen. When you are considering unique cabinet doors for your new kitchen, take into account the following styles:
Shakers: This is one of the most common door styles. It is a five-piece flat-panel style that has a frame made out of our pieces and a single, flat piece as the center panel. This works for a variety of different cabinet building materials and can look great with any style of kitchen.
Louvered: Louvered cabinet doors look very similar to window shutters. They have horizontal wood slats that add a distinct feel to the style of your kitchen. These cabinet doors can add a modern feel, but they come with a high price tag.
Flat: While you might consider flat cabinet doors to be boring or too simple, they can actually be classy and stylish. These cabinet doors do not have any expensive details, but they can give your kitchen a clean, sleek look.
Distressed: Distressed or antique-looking kitchen cabinets can look great in any style of Hamilton home. They add a traditional, age-old feeling to a kitchen.
Inset: Inset cabinets are classic. This type of door gets its name because it is set inside of the cabinet frame as opposed to the typical cabinet doors that are set on the outside of the frame. It can look amazing with a traditional-styled Hamilton kitchen.
Beadboard: Beadboard is a unique style for a kitchen because it can give you a cottage-like feel. The center panel of these cabinet doors looks like traditional beadboard paneling.
To move forward with customizing your cabinetry, contact your custom cabinet company and inquire about the various customization options they offer. Ask to see a portfolio so that you can get an idea of the type of work they have done in the past. You may even want to consider having the cabinets custom-made for your kitchen!
Hamilton Kitchen Cabinets
Hamilton Kitchen Cabinetry
Hamilton Bathroom Cabinetry
Hamilton Bathroom Cabinets
Hamilton Cabinet Doors
Hamilton White Cabinets
Hamilton Cabinetry
Hamilton Cabinets
Hamilton White Kitchen Cabinets
Hamilton Storage Cabinets
Hamilton Discount Cabinets
Kitchen Cabinets in Hamilton
The Services We Provide in Hamilton, ON
Recent Articles
The kitchen is the heart of the Hamilton home, and you want it to have everything you want, from high-quality appliances to an aesthetic you love. A great way to make a huge impact on your brand new kitchen's design is by customizing your cabinetry. Customized cabinetry lends your kitchen a look of style and […]

The kitchen is the heart of the Hamilton home, and you want it to have everything you want, from high-quality appliances to an aesthetic you love. A great way to make a huge impact on your brand new kitchen's design is by customizing your cabinetry. Customized cabinetry lends your kitchen a look of style and […]